New Look Rewards


Coming Soon to Profile Portal.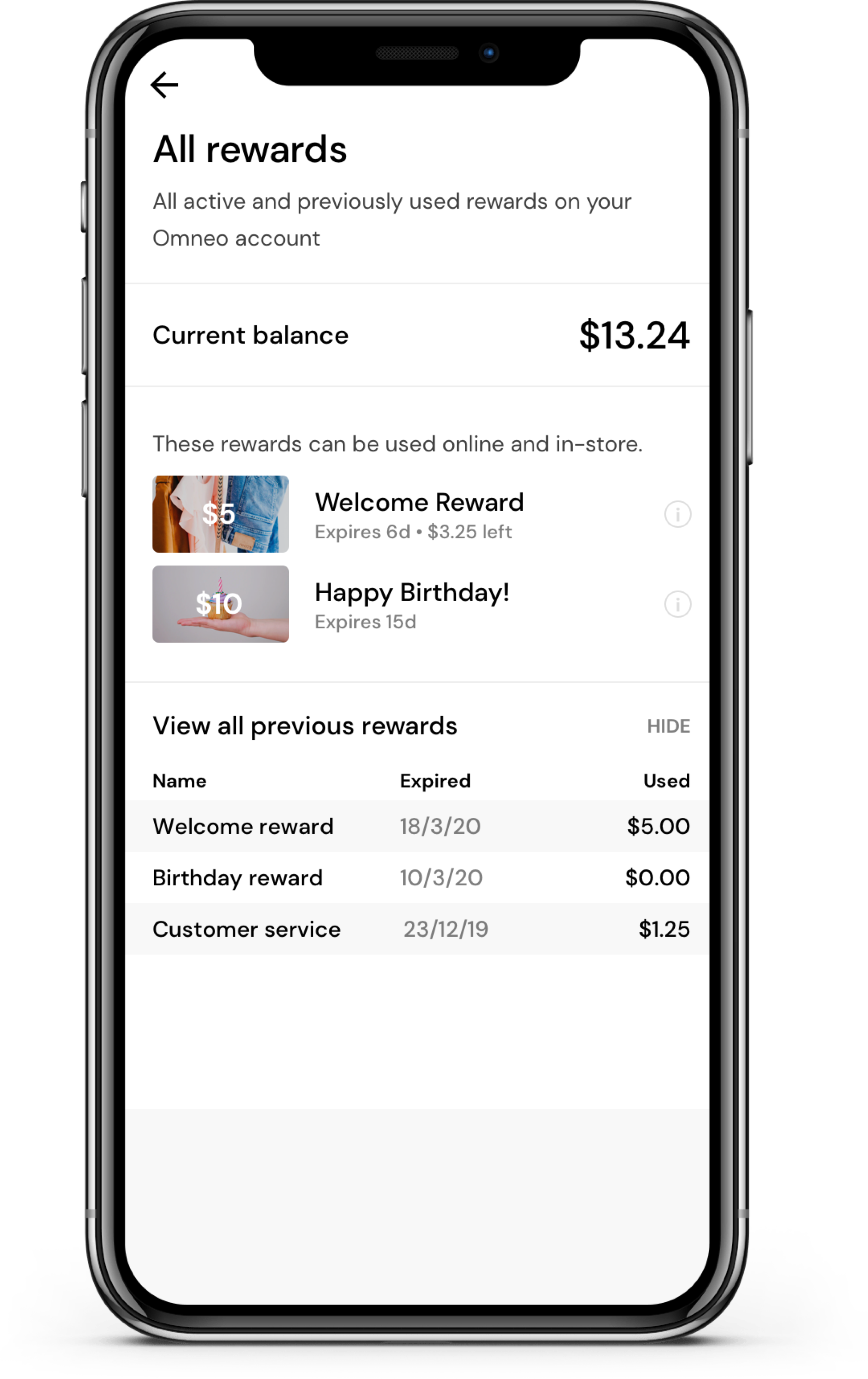 ✔️ Campaign Branding
✔️ Redeem in-store or online
✔️ Realtime Balance
✔️ Earnt History
✔️ Claimed History
✔️ Issue and Expiry Dates
We know a lot thought goes into the Rewards you offer customers and we want to help you show them off!
Clients using V3 Profile Portal will soon be able to give customers a dedicated Rewards Details page. In addition to their real-time reward balance, customers will be able to access a detailed view of individual Rewards earnt, claimed and redeemed throughout their relationship with a brand.
New to Claim Reward? Read our explainer here.
What does this mean for you?

Custom Reward Display

We know not all customers want the same thing and are expecting brands to offer rewards that satisfy their specific needs.
The best loyalty strategy is one that can reward customers for different actions as they mature with your brand. How a customer receives a reward is just as important as what they receive, with detailed Reward information and history, brands can acknowledge ongoing patronage while encouraging repurchase.
Cross-Platform Access
We know customers shop in a variety of ways and in a variety of places. Profile Portals new detailed Reward view can be accessed anytime a customer comes from a verified trusted source, whether it's from your mobile app, an email, or a logged-in webview.
Profile Portals passwordless authentication also enables frictionless in-store access - removing the need for staff to relay Reward information at the point of sale.
____________
For those that want to offer Free Products or Discounts on selected items - this fancy new look is coming to Benefits too, talk to your implementation partner about getting started.