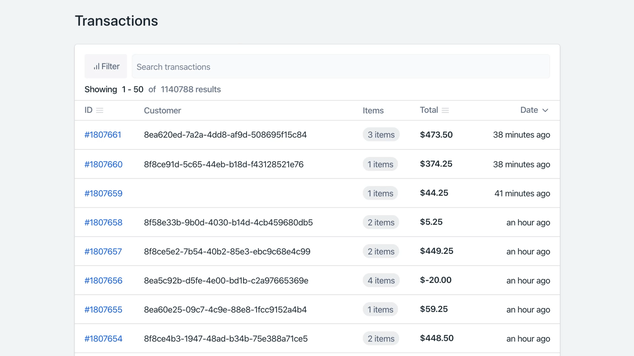 This month we've been hard at work creating new search and discovery experiences on V3 of Omneo CX Manager.

New features include:
Search and Filtering now available

on Products, Profiles, Transactions and Locations
Search as you type

instantly magnify relevant results
Filters and Facets

enable discovery with powerful filtering functionality with pre-built faceting widgets.
Stacked Search Terms

refine large datasets down within specific parameters
What does this mean for me?
Quick customer discovery
Transaction lookup by receipt number
Simplified location management
Filtered product views
Read our release notes here.

If you're interested in seeing these features in action, ask us for a demo here
or navigate to your existing CX manager account and see for yourself.

We hope you enjoy this new functionality and that you're just as excited as we are about what's to come.