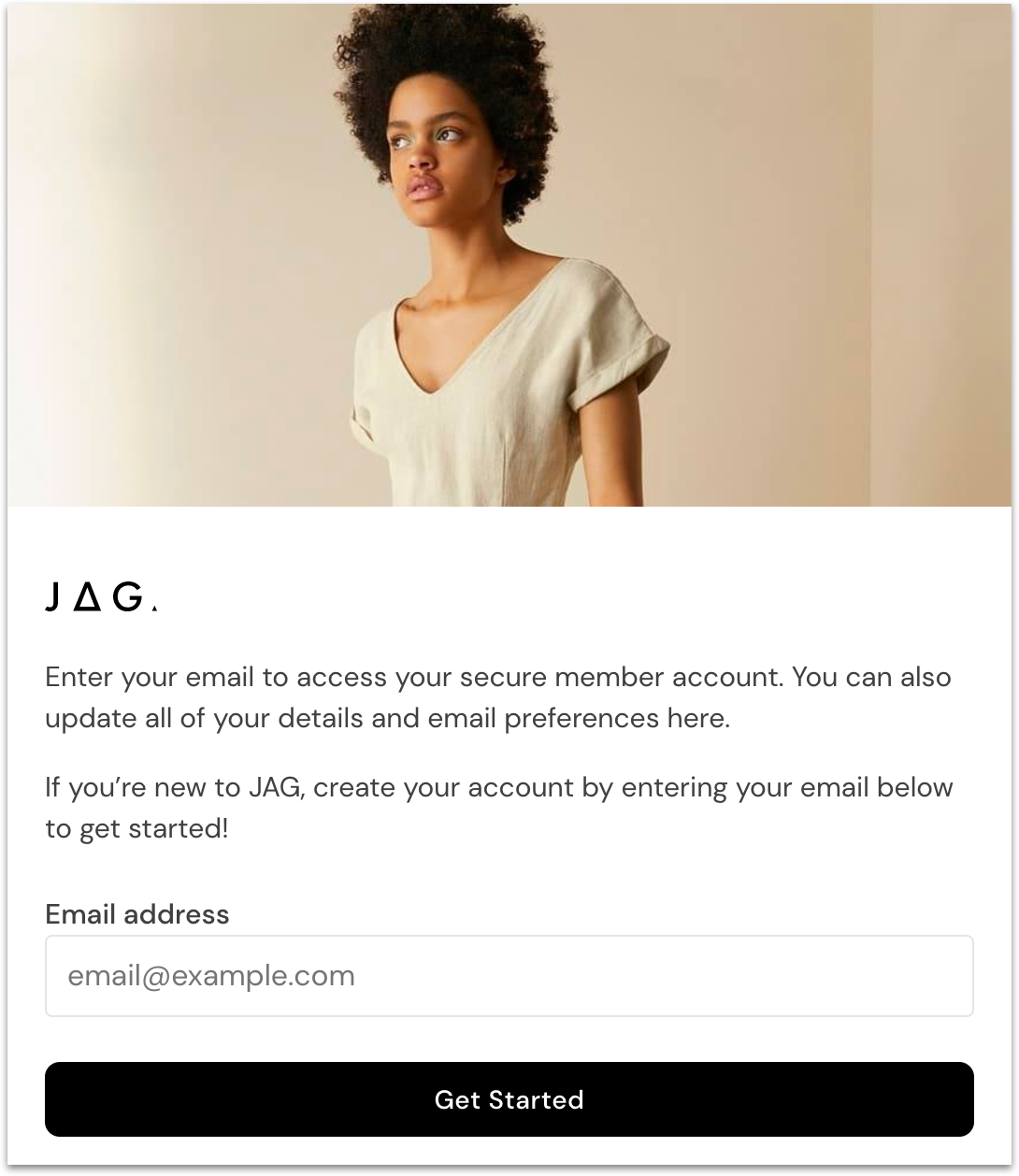 APG & Co. have said goodbye to multiple legacy systems a bid to consolidate and improve customer experiences with Omneo. The parent brand of Sportscraft, SABA and Jag recently made the shift to the latest versions of CX Suite and are early adopters of the newly released Profile Portal, streamlining member join processes in time for the busy Christmas trading period.
APG & Co. have drastically simplified member signup and sale attribution processes, enabling registration from customers mobile devices without the hassle of a complicated signup form or password requirements (read about going passwordless here). Using Profile Portal customers can generate a loyalty card in their native wallet and enjoy 10% off across branded and concession stores instantaneously. This process is vital on the road to ensuring all sales regardless of the channel, are all tracked against a known customer - creating reliable zero party data for the brand to leverage in improving customer experiences.
Omneo replaces disparate legacy systems that were responsible for managing customer data and aligning it between eCommerce, in-store, customer support and reporting. The upgrade required a coordinated push lead by CX agency Arkade and supported by POS/ERP vendor Apparel 21, retail reporting provider The Retail Score, and Salesforce Commerce Cloud agency Amblique. Not to mention an interdepartmental effort from within the APG group itself lead by Group Head of Technology Carina Ton Micheal.
"Our customers are front and centre of our success as a retailer. By implementing Omneo CX Suite at APG & Co, we can provide an easy experience for our customers to manage their information when they shop across any of our stores. This equips our Store and Customer Care teams with the right information to provide the best service to our loyal customers. " - Carina Ton Micheal - AGP Group Head of Technology
The shift also sets up the group for multi-brand membership whereby customers of SABA can share membership details to the likes of JAG or Sportscraft at the click of a button - permitting smarter sales and support conversation across the brands and creating convenience for cross-shopping customers.
"APG & Co. appreciate the long-game nature of a true customer-centric strategy. These complex and broad updates to their CX ecosystem, centred around the Omneo CX Suite, will allow them to unlock more of the inherent value contained within their best customers" - Danny Phillips Co-Founder Omneo CX Suite and Arkade
The shift comes alongside an increased spotlight on customer experience for the group, who recently announced an increased focus on conscious fashion, encouraging customers to move away from fast fashion and towards a more meaningful and minimal wardrobe - read more here.
Try out Profile Portal at JAG here: my.jag.com.au