What is Omneo Profile Portal?
Profile Portal is a securely linked website that looks and feels the same as yours, where customers can create or interact with profiles without having to log in to another system or leave their experience to do so. Only accessible from a trusted source (typically an email or logged in webview/app) Omneos Profile Portal serves as a container for brand interactions and takes the heavy lifting out of complex CX flows and authentication. Working in conjunction with the entire Omneo suite, Profile Portal is a customers' view of themselves and Clientelling is in-store staffs' view of a customer.
Profile portal is completely independent of your eCommerce platform and other user-facing systems, but still integrates and updates them in real-time. The out-of-the-box white-label website comes packaged with a number of customisable content blocks and features, including:
Loyalty Card with Barcode

Google and Apple Wallet integrations powered by Omneo Pass

'Manage my profile' capabilities

Includes progressive profiling after initial sign-up, with progress bar, and sticky card notifications to complete profile

Passwordless Authentication

Customer Facts

Name, email, Transaction history, sign up-store, DOB etc

Communication Preferences

Email, SMS, Favourite Store, Promotional Interests

eReceipts & Claim Transaction

Omneo powers eReciepts and Claim transaction functionality. Meaning that i

f a consumer missed the opportunity to scan or look up their profile at the point of transaction in the past, they can now submit unique transaction receipt identifiers to retrospectively attribute the sale to their profile

Incentive Program Details

Recent Purchases Feed

Consumers can view the transactions and products within them that have been attributed to their account, putting the power of the brand wardrobe in consumers pockets

Frequent flyer program membership

Align customers Virgin Velocity or Qantas Frequent Flyer membership with a brand profile, earning and display their points as they buy. Read more about Omneos Frequent Flyer Integration here.

New to you

New to you is a customised list based on customers previous interactions with the brand

Lists

Omneo List A

llows customers and their agents to create and customise a personalised product catalogue.

Product Sentiment

Giving customers the ability to like/dislike products in their feed. Read our explainer on Product Sentiment here.

Invites App Integration

For easy referral, club invite mechanics. Powered by Omneo Invites.

Service and Appointment Bookings

Powered by OmneoMeet customers can book, rebook and manage appointments in-store.
How is Profile Portal set up?
Simply provide brand assets and drop a link in the desired environment (generally in an email or on-site) to give your customers the ability to write, interact with and edit their profile data. It might be something as simple as updating their communication preference or as nuanced as accepting customer satisfaction scores or showing individualised offers.

Profile portal uses session limited link to Omneo customer profiles and leverages mobile or email verification to ensure a secure connection. The customer information displayed in Profile Portal is dynamic depending on the customers level of authentication. That is to say, customers who have just entered their email address will but not clicked on their email link will have a limited view of themselves (generally just their loyalty identifier).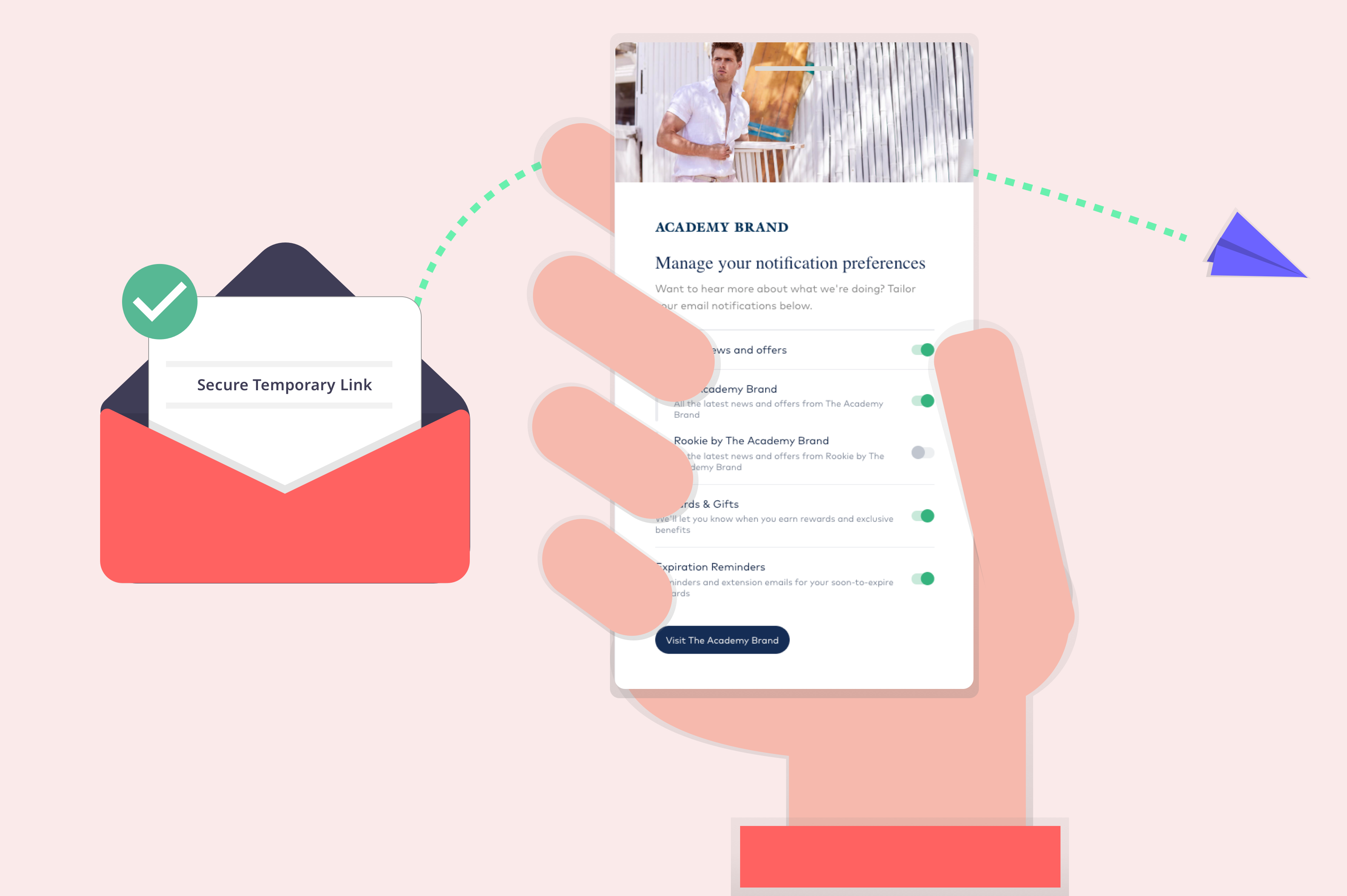 Why implement Profile Portal for your brand?
Unshackle business from the limitations of particular platforms like that of e-commerce of email marketing platforms
Reduce the development & planning burden required for complex CX flows, authentication and integrations
Customisable & out of the box flows without the heavy lifting
Seamless CX Reduce customers time spent jumping between systems and increase time shopping
When to use Profile Portal?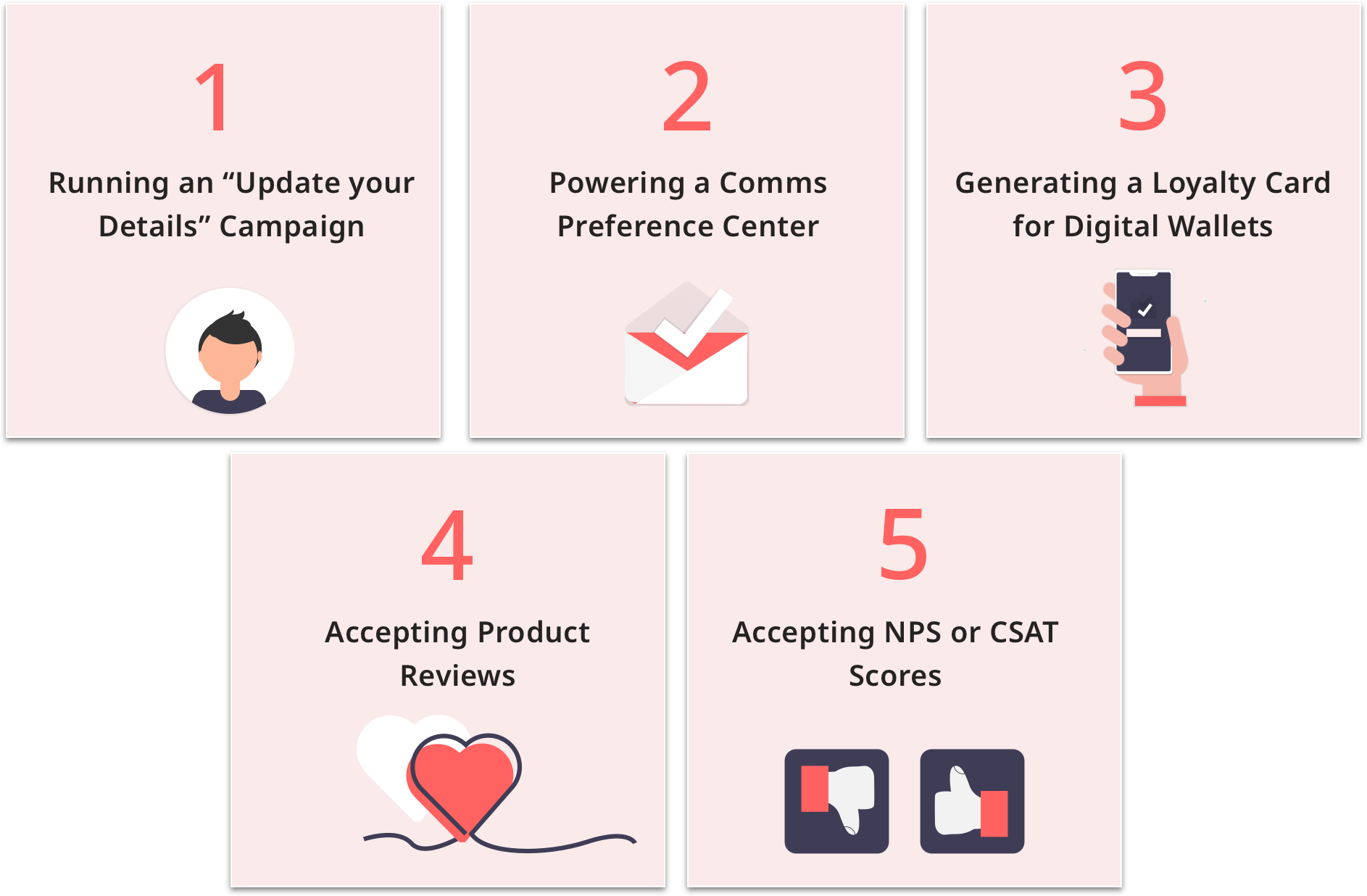 See the latest Profile Portal Release notes here