What? 
Profile Portal is a securely linked website that looks and feels the same as yours, where customers can create or interact with profiles without having to log in to another system or leave their experience to do so. Only accessible from a trusted source (typically an email or logged in webview/app) Omneos Profile Portal takes the heavy lifting out of complex CX flows and authentication.
How?
Simply provide brand assets and drop a link in the desired environment (generally in an email or on-site) to give your customers the ability to write, interact with and edit their profile data. It might be something as simple as updating their communication preference or as nuanced as accepting customer satisfaction scores in a timely manner. 

Profile portal uses session limited link to Omneo customer profiles and leverages mobile or email verification to ensure a secure connection.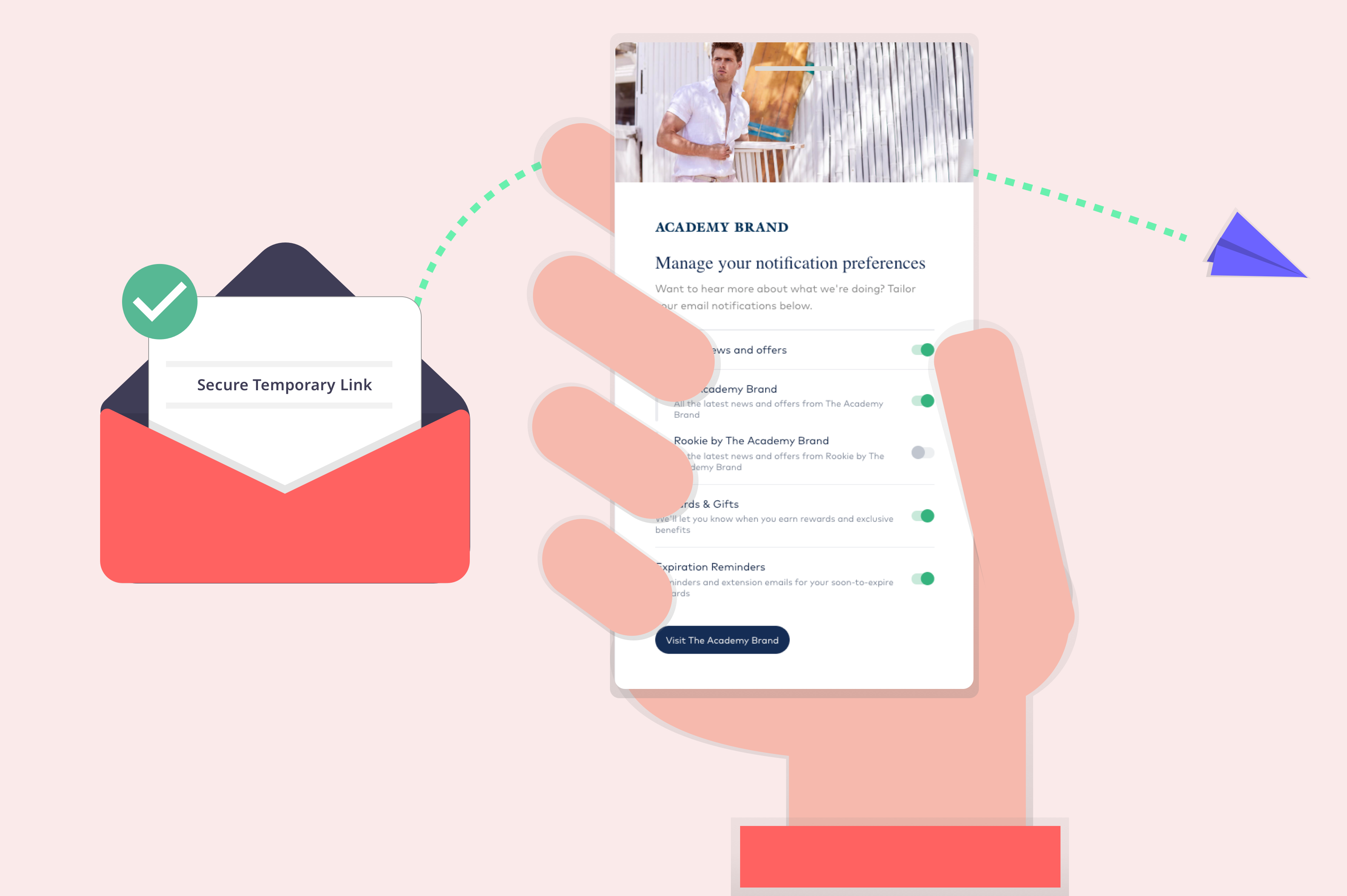 Why?
Unshackle business from the limitations of particular platforms like that of e-commerce of email marketing platforms
Reduce the development & planning burden required for complex CX flows, authentication and integrations
Customisable & out of the box flows without the heavy lifting
Seamless CX - Reduce customers time spent jumping between systems and increasetime shopping 
When?