Get to know your customers
While Omneo's primary focus is to ensure that individual customers are willing and active participants in the information they share with brands. A great by-product of this is the data that you have on your best customers is of a much higher standard than what you might have used more incidental techniques.
Omneo gives you a few simple tools you need to understand your customers better & take action in improving Customer Experience. Enabling tracking & reporting on crucial CX metrics. But to really get the most out of your data we recommend using Omneo Extensions to connect to powerful BI tools like Domo, Metabase or Google Data Studio.
While Omneo provides out-of-the-box reporting on key member metrics, it also provides the ability to deep dive into individual preferences, details & interactions with brands via Clienteling and CX manager. You can read more about customer & business benefits here.
Monthly Snapshot Email
Every month the Omneo team produces a snapshot of key customer metrics that are important for optimising your CX strategy, straight to your inbox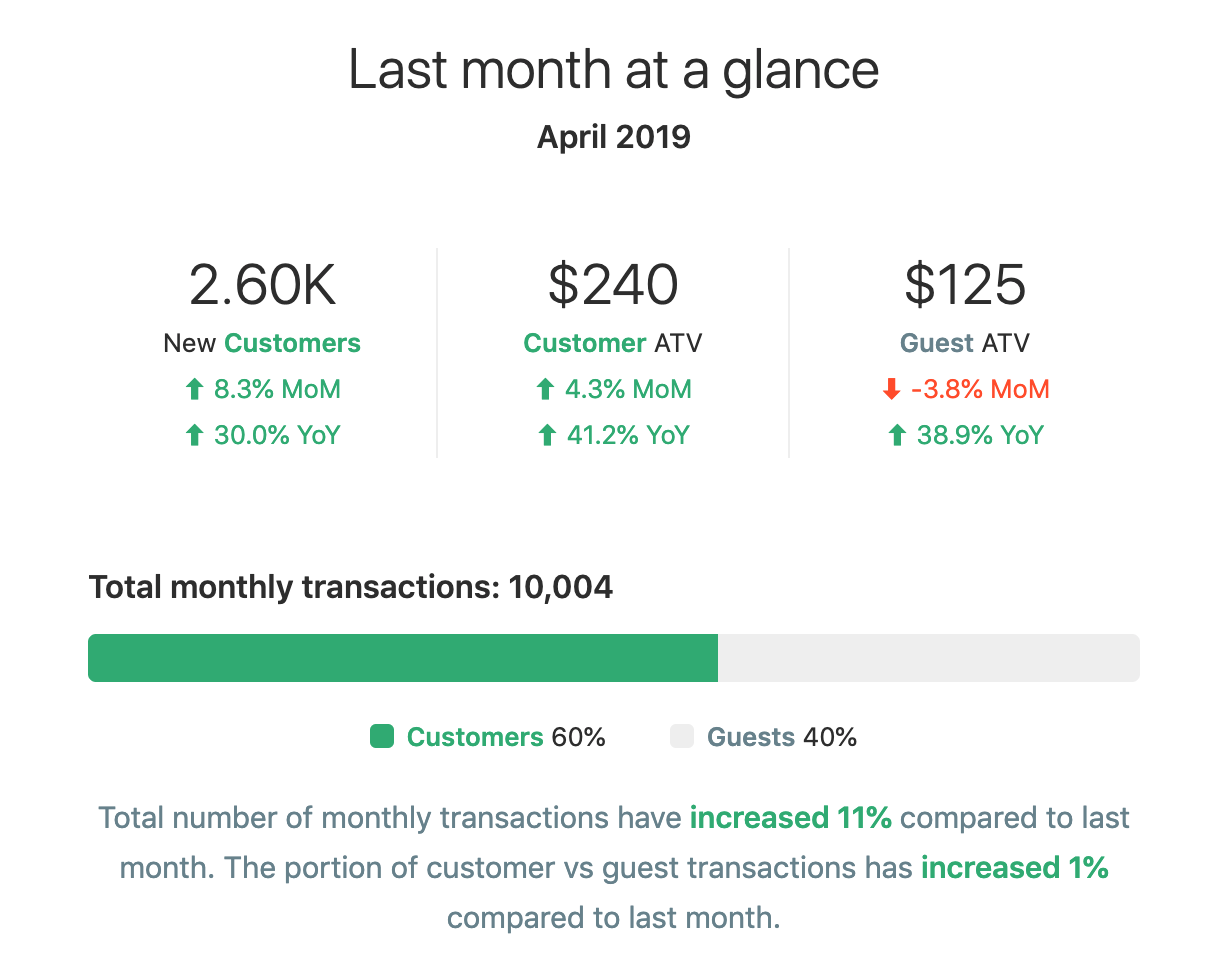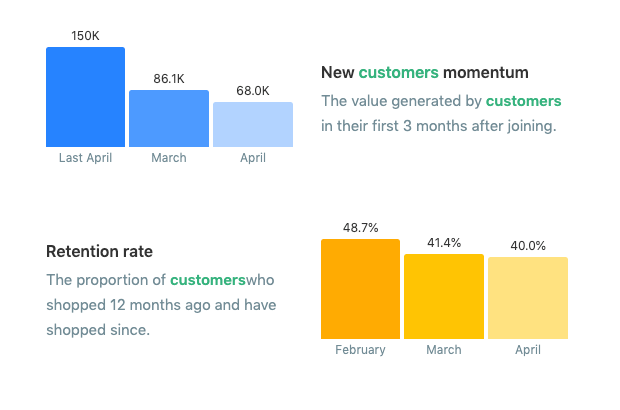 Customer Analytics & Reporting
Metabase Extension - Omneo leverages Metabase to connect you to customer data, allowing you to ask questions and displaying answers in a format that makes sense, whether its a bar graph or detailed table and deliver it to you in dashboards, emails or even Slack notifications.
Business BI tools - Harvest customer behaviour details from multiple sources by integrating Omneo into your existing business intelligence tool. Talk to us about integration with Oracle BI, Power BI, Tableau or others.
Getting Started with Analytics
As part of your Omneo setup, a Metabase connection to your database is established & logins will be provided. A wide range of reports can be built to fit your BI needs. We recommend holding a workshop with your implementation partner to get the most out of data, building out reports that work for you.
Need help setting up? Send us an email support@omneo.io