What is Omneo Invites?
Omneo Invites is a flexible and secure invite and referral framework that helps customers share the brands they care about. With an intuitive interface, it seamlessly connects brand websites and apps with new members. For brands, it reduces the expensive price tag and hefty grunt work associated with customer acquisition, referral programs and onboarding flows.
By empowering customers to become brand advocates, Invites enables the delivery of tangible value - whether through a corporate referral program, VIP site access, joint family accounts or employee perks, Omneo Invites has it covered.
How do Invites work?
As a single page, drop-in app, Omneo Invites aligns with the look and feel of a brands' online environment and has an admin view for referral logic and management.
To get started, all a brand needs are assets and Invite definitions. Customisable to business requirements, Invite definitions determine how many invites a referee is entitled to send, how frequently and what the referred member receives on acceptance.
As an addition to the robust and intuitive core app, Invites has a Corporate arm, that enables brands to quickly and easily add employee and partner referral incentive programs to their CX arsenal. This complimentary portal provides co-partnered branding, email link customisations, optional passcodes, domain locks and automatic reload for on-premise kiosk use. These referral relationships can then inform customer-specific attributes such as Tier or Status.
Leveraging Sendgrid for out-of-the-box communications, referred members can choose to accept, decline or opt-out of receiving invites from any active members entirely.
Why we created Omneo Invites?
At Omneo, we're passionate about nurturing high-value customer-brand relationships, understanding that:
Referred customers are more likely to be engaged with brands over the long term

77% of consumers are more likely to try a new product when learning about it from friends and family -

Neilson

More than 50% of people are likely to give a referral if offered a direct incentive, social recognition or access to an exclusive incentive program. –

Software Advice

The Lifetime Value of a referred customer is 25% higher than that of other customers –

Wharton School of Business
Omneo Invites is our answer to clunky and unintuitive experiences that would force customers to send invites one by one, offered zero visibility on invite status and didn't allow users to resend or revoke invites when left stagnant.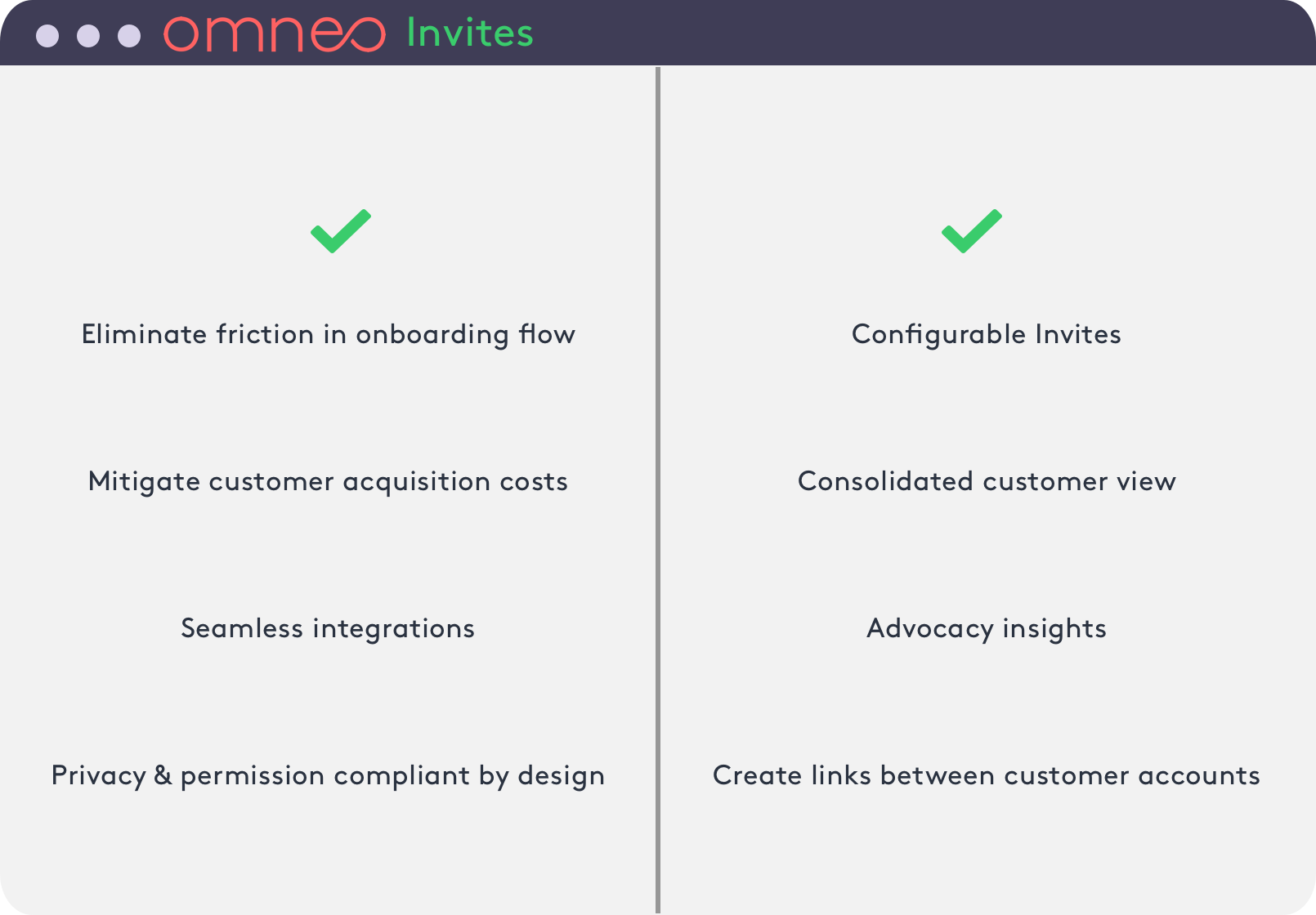 When to use Invites?
The key to getting the best out of member to member Invites is to offer a tangible benefit to both users. Here's when Invites work well: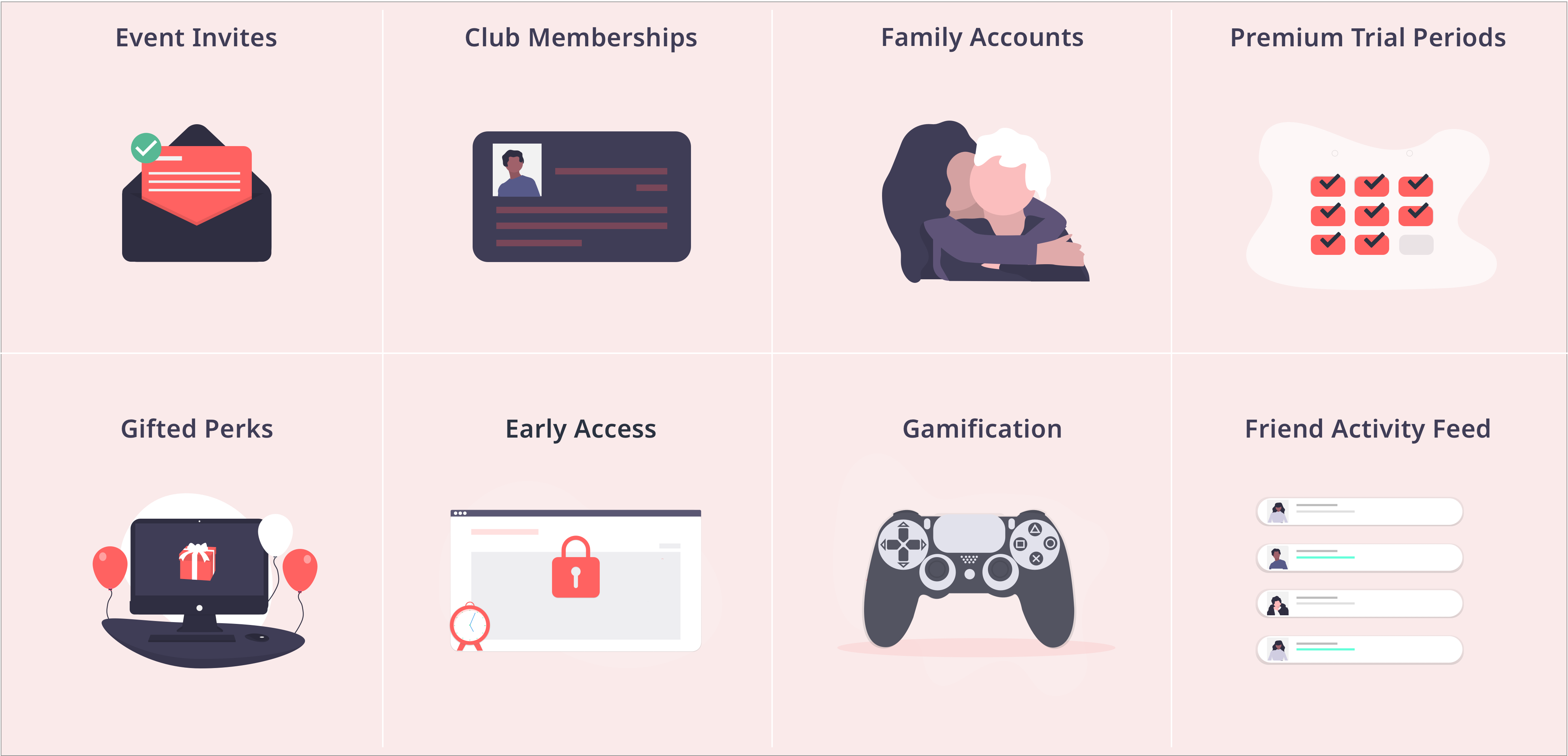 Ready to get started? Read our getting started guide here or contact us at hello@omneo.io