What is Omneo Invites?
Omneo Invites is a flexible and secure invite and referral framework. With a consolidated and intuitive interface, it integrates directly into your website or app. Removing the grunt work associated with customer acquisition via referral and onboarding flows.
Invites make it easy to turn your customers into advocates. Enabling the delivery of tangible value, whether it's offering early sale access, joining family accounts or gifting perks, Invites have it handled.
How do Invites work?
Invites is a drop-in single page app that aligns with the look and feel of your environment and comes with an admin view for management of your invite logic. To get started all you need are brand assets and invite definitions.

Customisable to business needs, invite definitions to determine a customer's status, which then informs the amount and frequency of the invites they can send. Leveraging Sendgrid for out-of-the-box communications, the invitee may choose to accept, decline or opt-out of receiving invites from any of your current customers.
Why we created Omneo Invites?
Omneo Invites are our answer to clunky and unintuitive experiences that forced customers to send invites one by one, offered zero visibility on the status and didn't allow users to resend or revoke invites when left stagnant.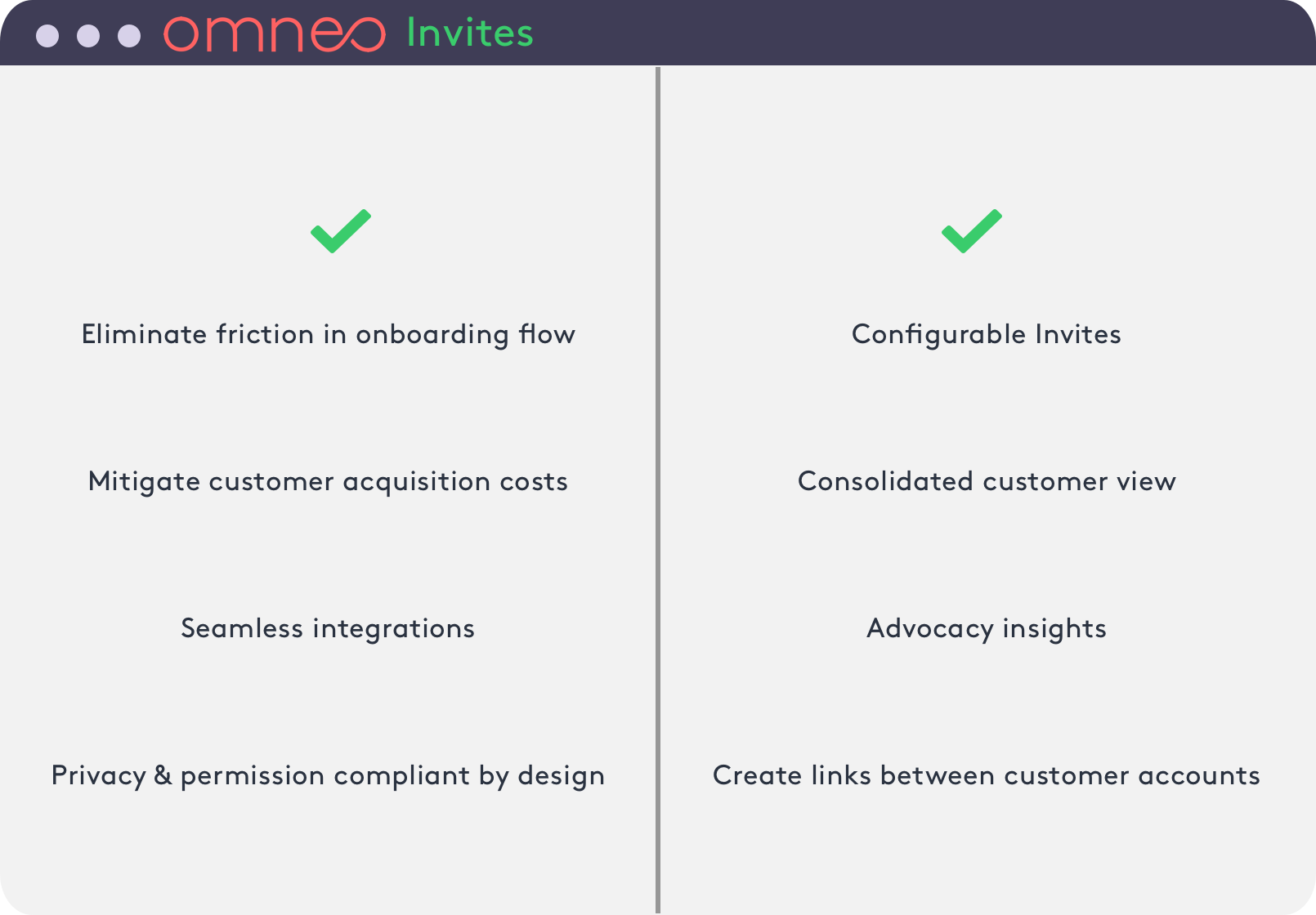 When to use Invites?
The key to getting the best out of Invites is to offer a tangible benefit to both users. Here's when Invites work well: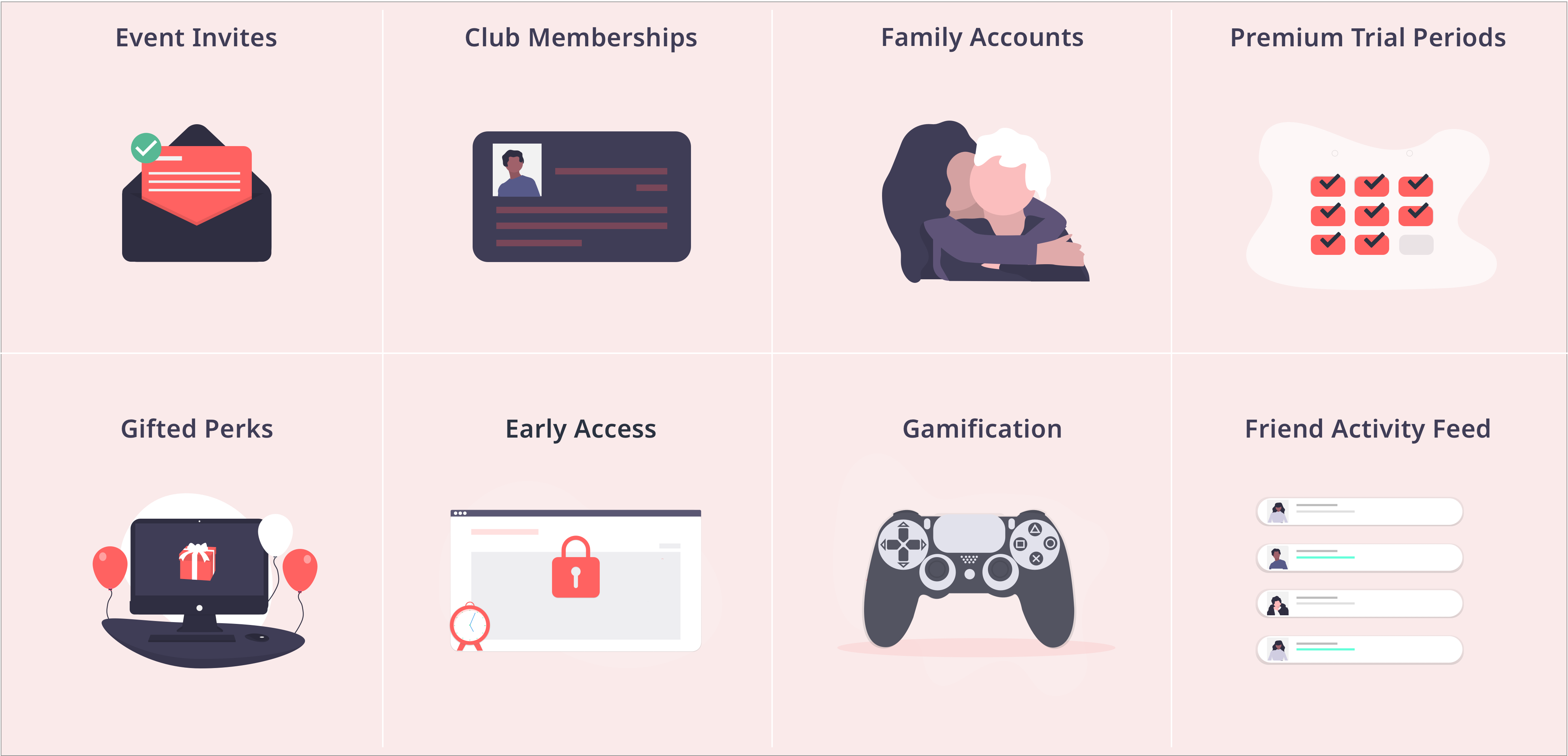 Ready to get started? Read our getting started guide here or contact us at hello@omneo.io