What?
Your store and supports team's view of your best customers
Customer profiles aren't a new concept since their inception brands have scrambled to build accurate records of customer information, often with a focus on quantity over quality. At Omneo we understand that the true success of your customer experience isn't about how many customers are in your database, but rather how much they value their profile with the brand, and how you work to engage, inspire, connect, reward & retain them.
Omneo Clienteling, formally "Store portal" on V2, facilitates just that, an in-store relationship management solution that delivers customer facts & preferences in real-time. Empowering staff to redeem incentives, update profiles & align transactions all in one interface built for humans, not databases. Some people call this a CRM - but we think that sounds sooo 2002! Working in conjunction with the entire Omneo suite, Clienteling store staffs' view of a customer, see Profile portal for customers view of themselves.
Why?

How?
Instant & Suggestive Search
Find, edit & link customers profiles with Omneo instant & suggestive search functionality. Whether searching by name, number, email, suburb or entirely different customer attribute, in-store staff can quickly find they the right customer across thousands or millions of records without the need to scan a card or pick the right field to type in. Clienteling also displays up to 10 recent profile views so you can quickly access recently served customers and asking for their name a second time.
Configurable filter views
Ask us about enabling Clienteling Curate - configurable filter view designed to encourage store staff to actively understand and engage with "their" customers during quiet pockets of their day - think of it as a digital version of the age-old "little black book" - with up to 7 filters available.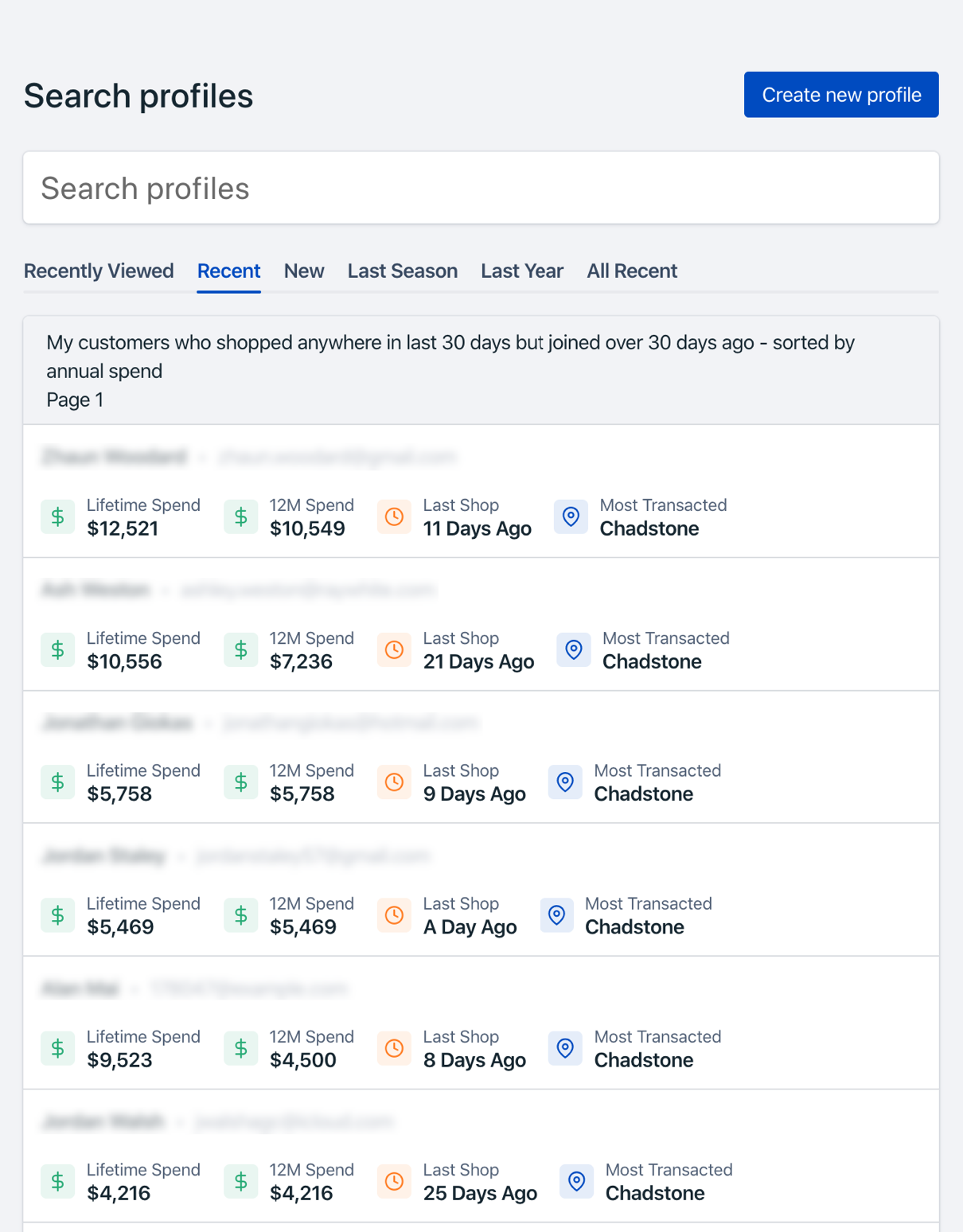 POS systems Integrations
Omneo integrates directly with your POS system, ensuring one central system view for sales staff. Integrating with the likes of Apparel21, Retail Directions, Cin7 and many more. Omneo ensures that transactions are attached to customer profiles in real or near time.
E-commerce Integrations
Regardless of whether your known customers are engaging in-store or online Omneo captures and integrates profile information in one central location. With extensions for Shopify, Salesforce Commerce Cloud, Magento 2, and Big Commerce available. See Shapes for website plugins.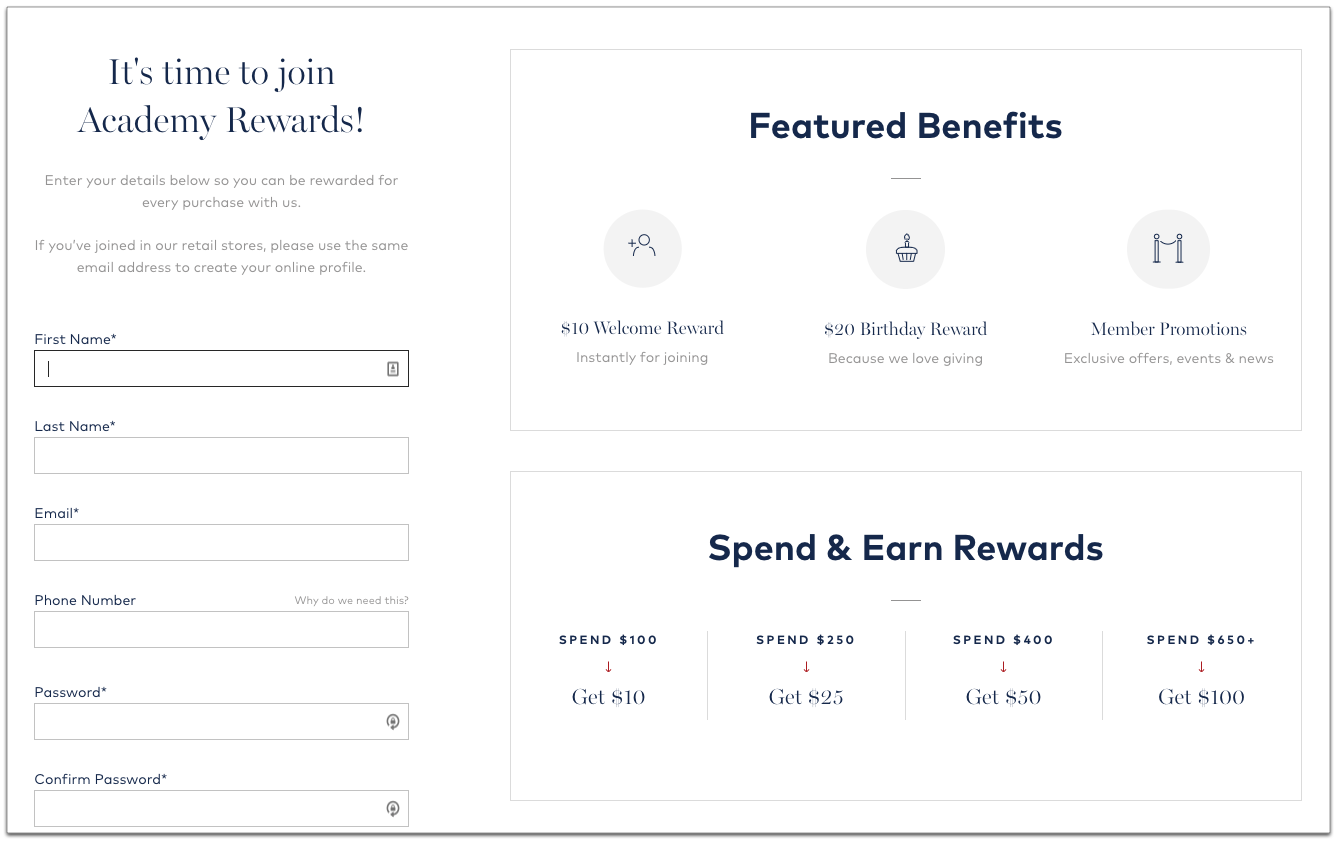 Email and Comms platform Integration
Update and reflect communication preferences instantaneously within MailChimp, Bronto, Emarsys, Campaign Monitor, Salesforce Marketing Cloud, Responsys and SendGrid. While taking the leg work out of reward notifications, extensions, & triggering eReceipts post-purchase.
Customer Service Integration
The Omneo Zendesk extension means that it's not just transaction data that contributes a holistic customer view but all interactions throughout the customer & brand relationship.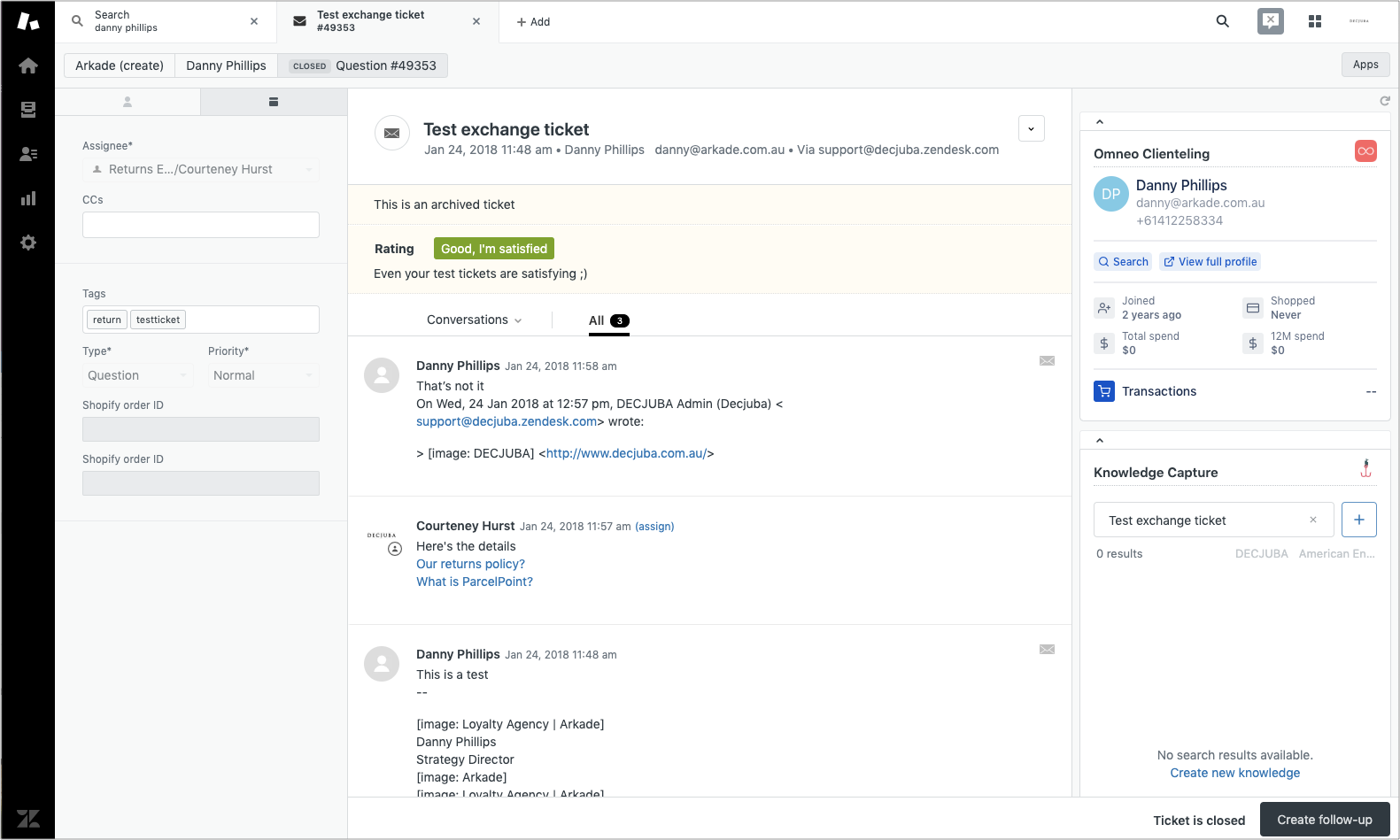 BI and Analytics Integration
Report & retrieve valuable real-time metrics by plugging Omneo into your internal BI tools like The Retail Score, Qlik view, Domo, GoodData, or Tableau.
Head Office Admin View (Omneo CX manager)
Instantaneously access the same customer profile data with Omneo's head office dashboard, allowing you to translate customer data into actionable insights as they happen.
See an introduction to Omneo CX Manager here.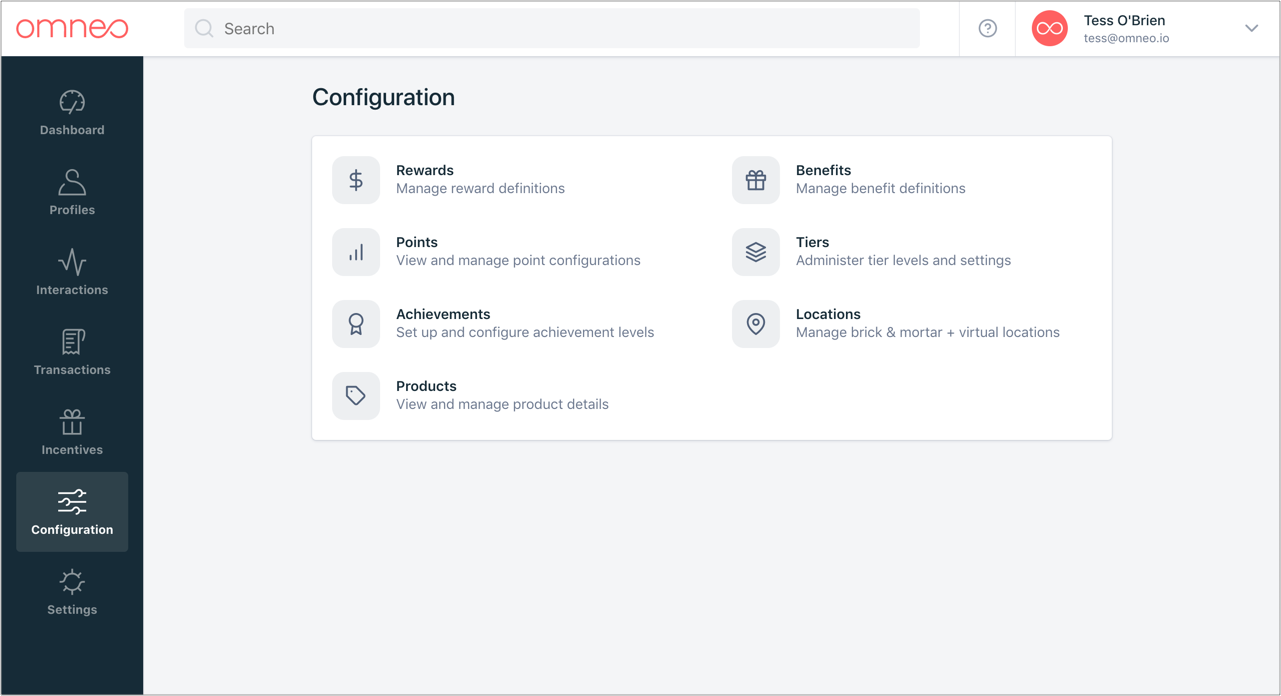 With space to play
Omneo offers packaged customer profiling - with space to play. Customise what detail your sales staff see, helping them engage with customers quickly & seamlessly. As well as adding notes & customer sentiment to assist in downstream customer service & experiences.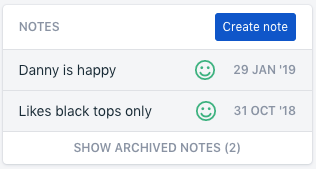 When?
Use Case
Imagine Tori, a staff member at a fast-moving fashion retailer, her main role is to assist customers at the fitting rooms, with sizes, helping them find products, some they have seen or tried on before. Often customers will take a screenshot or show Tori a photo to find the right product.
Using Omneo Clienteling, Tori is able to pull up a customers wishlist, previous purchases & size preference to suggest relevant new in-stock items, style matches & combinations while addressing the customer by name.
After building rapport, personalising the experience & finalising sales with customers Tori can see transactions attach instantaneously to customer profiles & continually enhance the customer's profile with new insights.
Omneo Clienteling is available for V3 of the Omneo CX suite & beyond.
To learn more, contact us today at hello@omneo.io
See the latest Clienteling Release Notes here